WHAT AN INSANE MORNING!  Gareth sold 5 positions for profit, this is how you make millions!
LOOK AT THE VERIFIED TRADES BELOW…
Congrats to Verified Investing Alerts members, this is going to be a year for the record books! You know we don't like to talk, instead we let the VERIFIED PERFORMANCE do all the talking for us. Take a look at the trade members of the Verified Investing Alerts sold this morning below and the full track record of every single trade right here.
The facts are right in front of you. If you are ready to step up and control your financial freedom, your time is now! Don't waste another second missing trades like this… enter the Verified Investing Alerts now!
Here are today's trades, click here to see them all…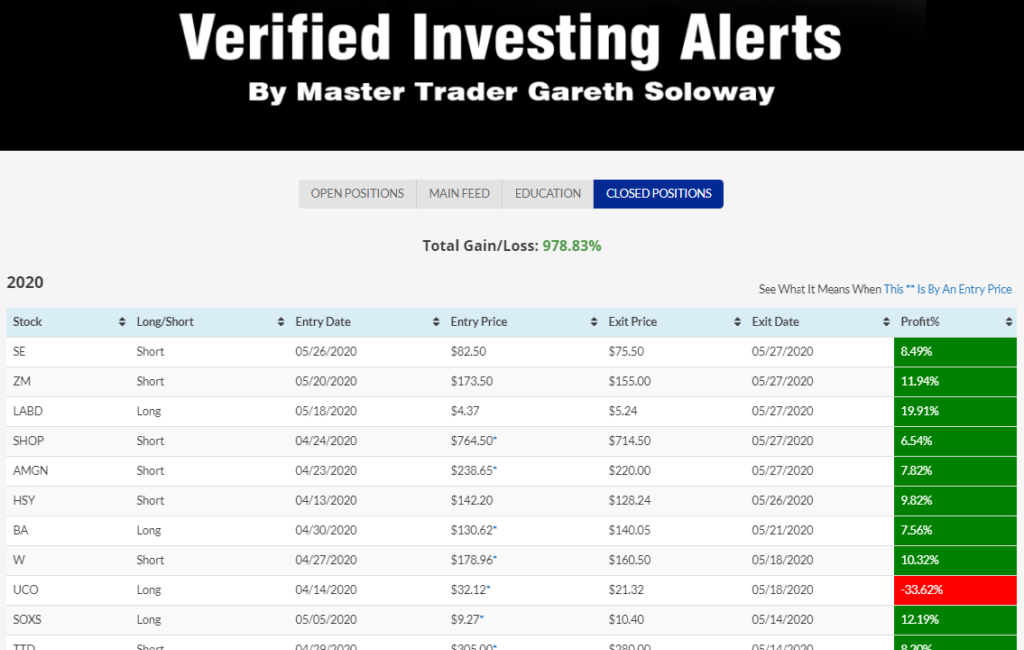 Take a look at these comments made by REAL people…
(click here to view all of the reviews)