With the holiday weekend upon us, its time to recharge and get ready to hit next week hard! This is how…
MONDAY NIGHT: GO LIVE WITH GARETH! 
Due to the market being closed Monday, the normal Sunday night broadcast in the Verified Investing Alerts will be held Monday night at 9pm ET, getting you ready for the shortened week!
The broadcast will get you started, the alerts and guidance keep you profiting!

As a Verified Investing Alerts member, not only will you have access to these broadcasts you will also get the detailed swing trade alerts sent to your mobile phone and email when Gareth buys and sells. You will also get access to daily in-depth analysis videos then allow you to step inside the mind of a REAL Pro Trader and keep you on top of the action! This is all inside the Verified Investing Alerts!

Enough talk, get inside right now, join the live event Sunday at 9pm ET, get the alerts, make money with us… click here.
LOOK AT THE VERIFIED PERFORMANCE BELOW, Clearly there is no surprise why for the last 14 years our members do all the talking for us.
VERIFIED PERFORMANCE!!
Take a look at EVERY trade, VERIFIED which members have been alerted to and sold below…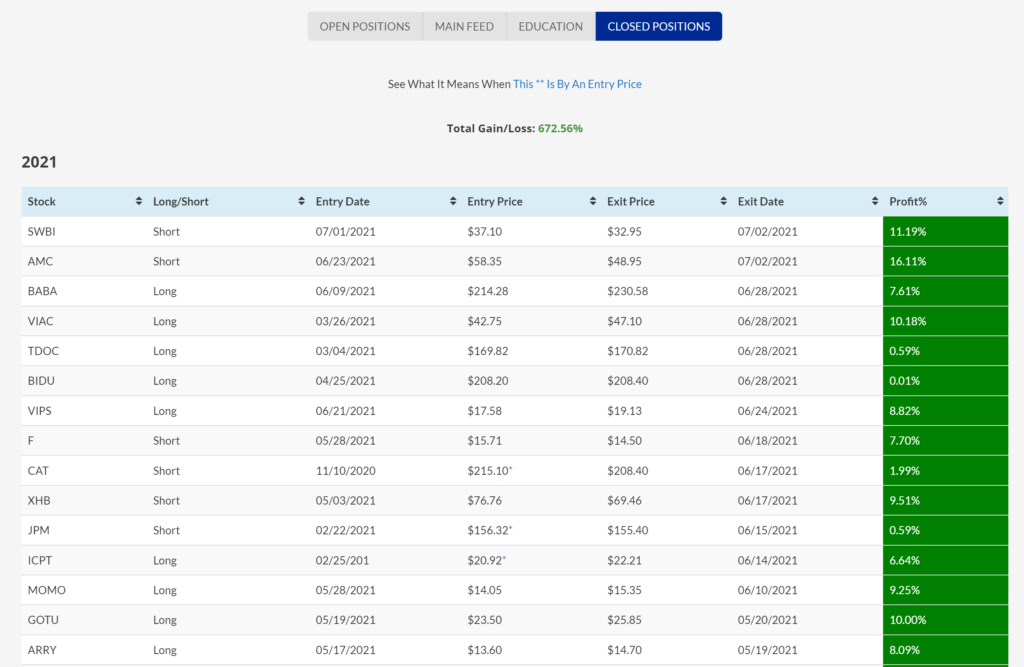 Speaking of what people are saying, take a look at these comments made by REAL people on twitter and more about us…
Review for Verified Investing Alerts
Amazing week of swing and day trades! Thanks, Gareth, Nick, & Ben!

— Tracy Freyler Reehal (@tracyreehal) October 13, 2023
Review for Verified Investing Alerts
really great profit action this week, gareth. much appreciated 🥰🙏🙏

— Veronica Davidson (@verondav80) October 13, 2023
Review for Verified Investing Alerts
Have any questions for us? Need help getting started? 
Contact us now, email us here, or us the chat box in the bottom right >>>
SPEAK WITH US: Call our office during market hours here 212-380-1578