$QQQ
tagging double top on the daily chart with a possible topping tail reversal.
$MSFT
and
$GOOGL
reporting earnings after the bell should make it clear as to which direction the
NASDAQ
will go near-term.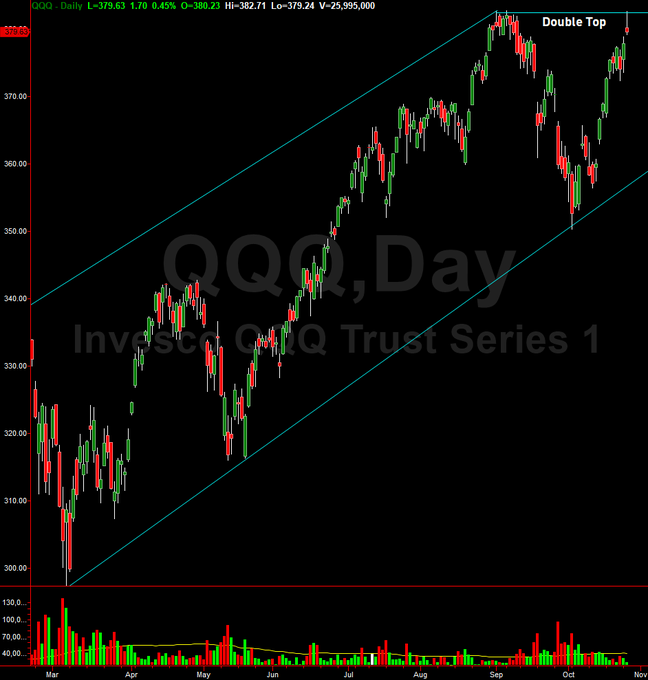 Don't get a better blow off top than that on
$TSLA
. Insane volume, panic retail buying early, massive institutional dumping took over and slapped them. Yikes.