Bitcoin is trading in a range of $56k to $60k. It has been bouncing inside of that range for the last week. Should $56k break to the downside, expect support around $52k. This would be a potential buy level. If Bitcoin breaks above $60K, expect a retest of $65K, the April 2021 high.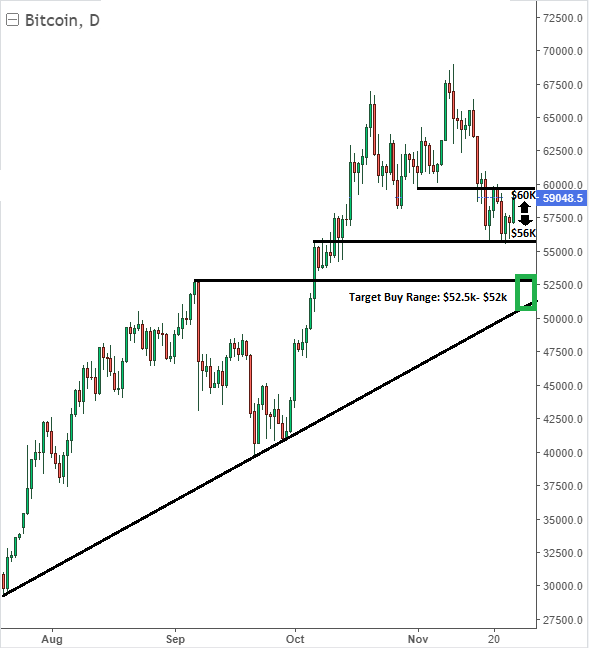 Cardano has hit a major support trend line. Note the trend line connecting through December 2020 lows and the low from July 2021. Price just tagged that level around $1.60. As long as this level holds, Cardano is a strong buy. Upside could be as high as $2.20.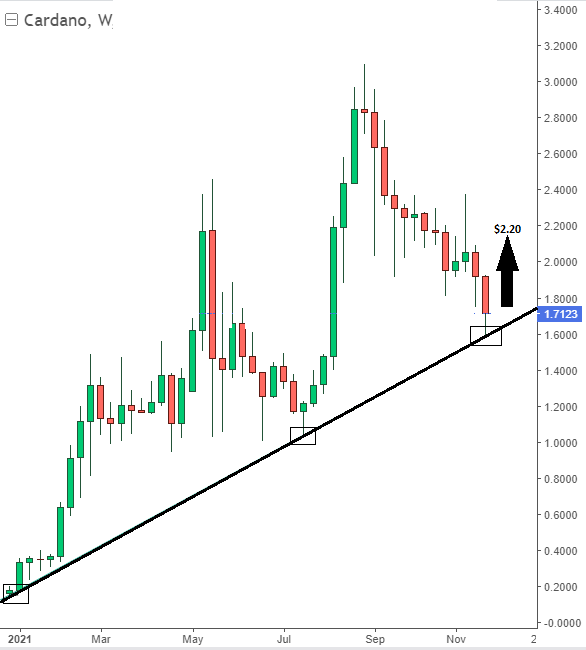 Binance Coin has staged an impressive bounce in the last 24 hours. Price may be destined to head to the April 2021 high $690. That will be significant resistance, investors should look to sell into it or even short the level.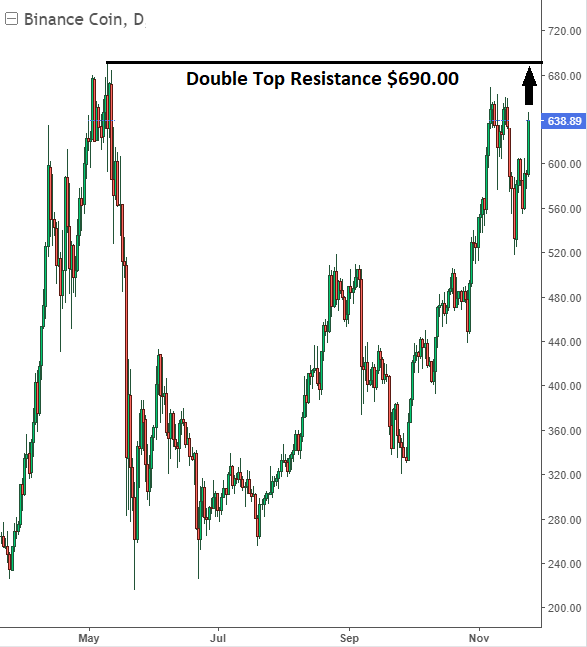 Amateurs believe there is a difference between the charts on #Crypto & #Stocks. This just shows a fundamental lack of understanding. Charts are created buy investors bullishly buying or bearishly selling. All greed/fear. Trading any chart is trading human emotion. #Truth #Reality

— Gareth Soloway (@GarethSoloway) November 25, 2021