If there was ever a day to skip a lunch break, today was the day for Live Day Trading Room Members… 
After a slow start to the morning, Gareth fired off a short in the Live Day Trading Room during lunch, and everyone who was still in the room BANKED big Profits! 
It's not often that Gareth's first trade occurs after 12 PM EST, but it goes to show you that he will never force something that isn't there… and today his patience (as well as the Live Day Trading Room Members') was rewarded. 
HERE YOU CAN SEE WHAT'S BEING SAID IN THE MEMBER COMMENTS taken directly from the Live Day Trading Room, unedited below! They will show you what THEY earned – if you are not in the room right now, this is all you need to see, direct from members just like you!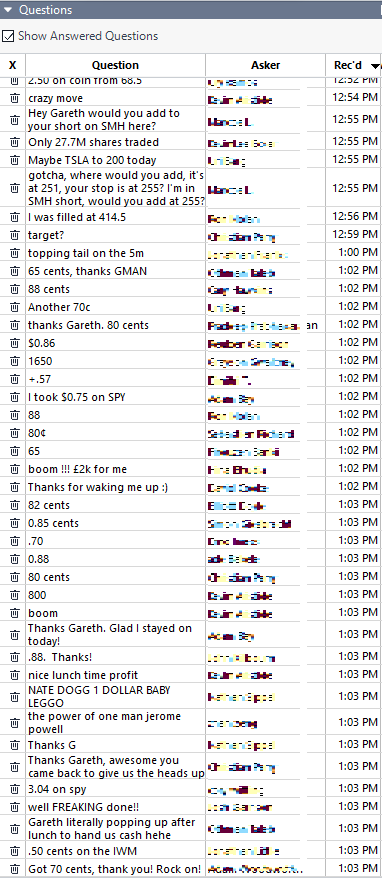 If you aren't yet a member of our Live Day Trading Room, or any of our other flagship trading services such as Gareth's Verified Investing Alerts (for stock swing trades), or Nick's Bullseye Options Alerts, what better time to join and make this new year your most profitable yet! 
Congrats to everyone on this amazing trade with Gareth… now buckle up, because the action is far from over!
Have any questions for us? Contact us here…
If you have any questions at all, feel free to email us at [email protected], or message us using our chat box on our website!