WHAT'S HAPPENING NOW INSIDE THE TRADING ROOM?
While in the room, you are given the rare opportunity to look over the virtual shoulder of two of the best traders in the world as they buy and sell stocks. You see their charts as they scan and look for trades, hear them over your speakers as they tell you the EXACT price they are buying and selling so that you can do the same. And you can even type in your questions directly to them! UNDERSTAND THIS, our Live Day Trading Room IS THE ONLY PLACE you can day trade along side of REAL Pros as they make money from the markets on a daily basis.
LOOK AT THE EXACT TRADES BELOW…
THIS IS YOUR TIME TO STEP UP AND MAKE MONEY! If you are going to sit on your a$$, then do so in front of your computer with the best traders in the world and make money! ENTER THE ROOM NOW, and be ready Monday morning, click here.
THE PERFORMANCE DOES THE TALKING!
Check out every single trade that members have been alerted to live, right in front of there eyes here…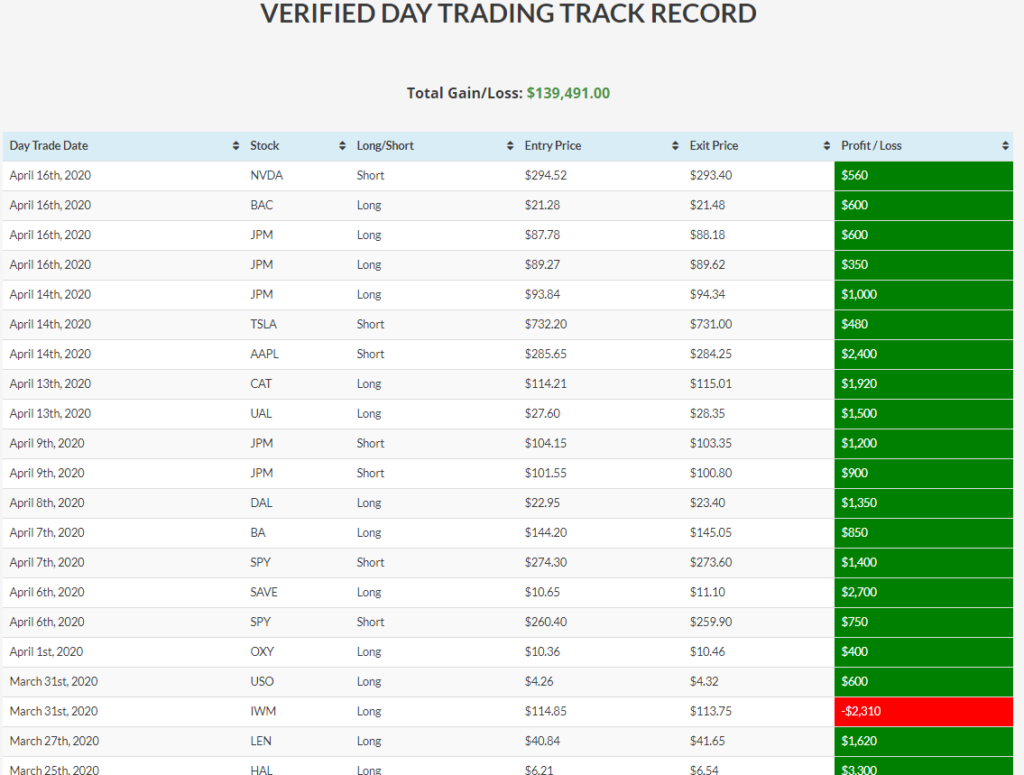 Check out some of these videos for another look inside the room…

Have any questions for us? Need help getting started? 
Contact us now, email us here, or us the chat box in the bottom right  here>>>
SPEAK WITH US: Call our office during market hours here 212-380-1578