This morning our Master Trader Gareth Soloway alerted his Verified Investing Alerts members to sell yet more positions for a great PROFITS! If you are missing these trades you have no excuse and should never complain about your monetary situation… you have the WORLDS BEST Trader giving you his trades live and they are ALL VERIFIED right here for you to follow and profit from!
TODAY'S TRADES…. $SPCE = +22.73% PROFIT and $MCD = 11.21% PROFIT!!
Make sure you are positioning yourself properly for this market action and in the next trade he takes… enter here and get access to everything now!
Let's allow Gareth and the verified performance to do the talking for us…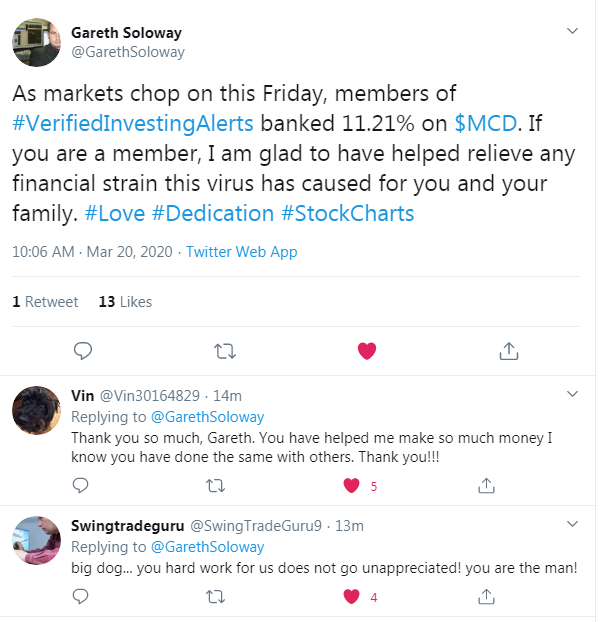 HERE IS THE TRADE (other positions are going to be sold for profit too, he is just getting started today!)…